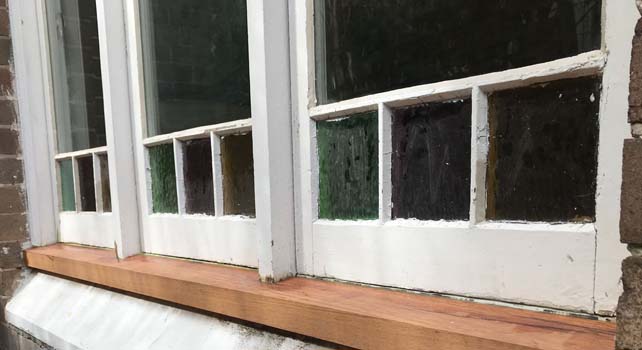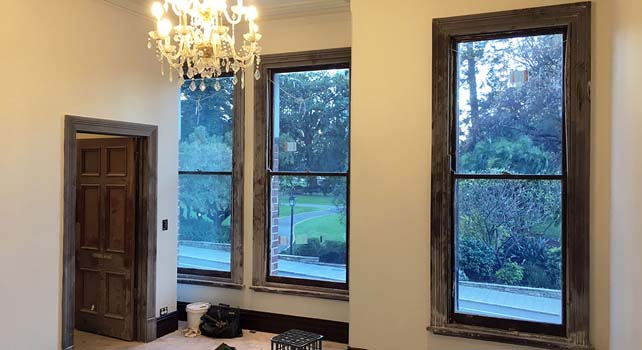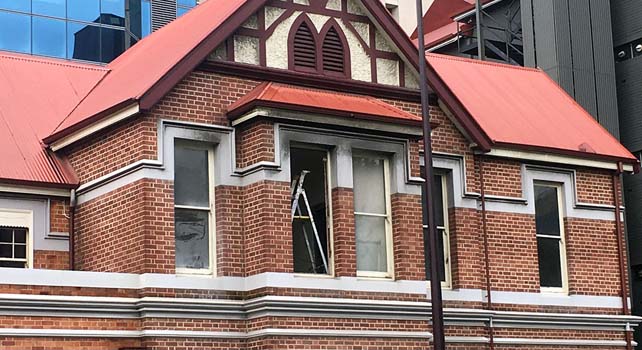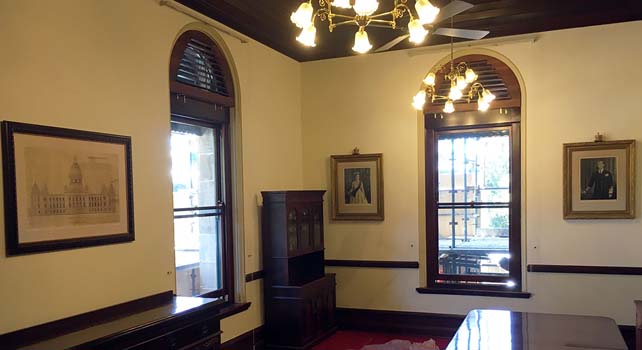 Sash Window Specialist Queensland– Expert timber window & door restoration service.  Based in Brisbane, Queensland.
Sash Window Specialist Queensland provide heritage window repair and restoration services across all Brisbane suburbs and Queensland. 
Double-hung sash window repair  ♦  Draught-proofing  ♦  Glazing upgrades  ♦  Casement window repair  ♦  Period door Refurbishment  ♦  Heritage window replacement. 
Allow Sash Window Specialist Queensland to renovate, repair & restore your traditional sash windows, casement windows and period doors.  Our range of refurbishment services will improve the comfort, energy efficiency and security of your home or office, without detracting from the original heritage appearance. 
Draught proofing heritage windows improves both functionality and energy efficiency, at a fraction of the cost of replacement windows.  Glazing upgrades are available to further improve thermal and acoustic insulation.
Our high standards of craftsmanship can be seen in Our Blog where we document examples of previous restoration & upgrade projects. 
Established for over 20 years we have restored & upgraded thousands of wooden windows & doors.  All of our installation staff are experienced, qualified craftsmen with extensive knowledge of traditional timber windows & doors.  Whatever the problem with your period windows & doors, Sash Window Specialist has an expert solution. 
How much does sash window refurbishment cost?
Traditional timber windows and doors can almost always be repaired and restored.  Use our sash window price list to estimate sash windows costs, we believe we offer the best value for money on the market.
From June 2022 we are pleased to extend our specialist heritage restoration services into Queensland with Craig McCulloch, a familiar face at Sash Window Specialist.
Craig served his apprenticeship in the UK and is a City & Guilds qualified carpenter & joiner who previously specialised in sash window restoration & repair in the UK before migrating to Australia.  
For over a decade Craig was a key part of our Sydney branch, before relocating to Queensland in 2022.  Currently the examples of Craig's craftsmanship shown here were undertaken in Sydney, but examples of Queensland window & door renovations will follow. 
An honest & methodical approach along with a dedication "to do it right the first time" ensure you will always get top-quality service at an affordable price. 
Contact Craig today for a friendly chat about your heritage window & door renovation and repair requirements.
Queensland Timber Window Services
Request a Free Online Price Estimate
With so many years experience restoring sash windows & doors we can usually provide an accurate estimate from photos alone.  Attach your pictures in an e-mail including close-up shots of any obvious problem areas.  In your message provide as much information as possible, including an approximate size of the window height & width. We will send you an estimate by email before arranging a meeting to confirm your specific requirements.
 All of the images used on this site were taken by our tradesmen, ensuring you see an accurate representation of our high-quality craftsmanship.  Sash Window Specialist do not hide behind stock images, staged photo-shoots or employ professional photographers.
We pride ourselves on providing friendly & professional services at an affordable price.  
MORETON BAY & NORTHERN SUBURBS
IPSWICH & BRISBANE EASTERN SUBURBS
We undertake restoration projects across Queensland but reasonable surcharges apply outside of Brisbane.
I engaged Sash Window Specialist for the overhaul and repair of five double hung sash windows and I'm very pleased with the result. Many companies claim that they will do any job, no matter how big or small, but that was not my experience after having contacted a number of companies in Sydney. Sash Window Specialist was the only company that happily took on the job. I was impressed by Frazer's prompt and clear communication, Craig's excellent project management, and Spencer and Daniel's workmanship. They were all great to deal with. I have no hesitation in recommending Sash Window Specialist.
Graig and his team did a great job replacing the old glass in our sash windows with new acoustic glazing and also sealing around each window with brushes. They were a pleasure to deal with and we have no hesitation in recommending Sash Window Specialist.
Craig, Daniel and Trevor did an amazing job renewing our heritage sash windows. They put acoustic glass in our large bedroom windows, which has made a huge difference, as well as draught proofing them and a couple of others. Our place is much quieter and better insulated n0w. Highly recommend!