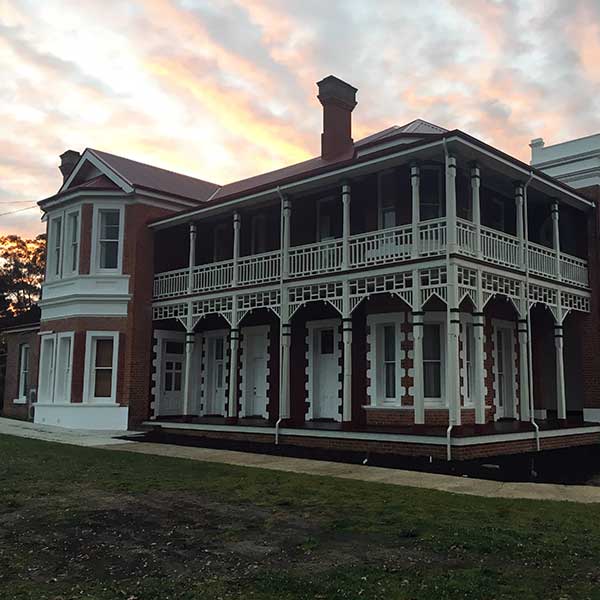 Double Hung Sash Windows Australia
Wooden sash windows are an integral part of Australia's architectural culture and should be preserved.
Sash Window Specialist Australia can renovate your double-hung sliding sash or wooden casement windows.  We install draught-seals, security locks as well as repairing rotten wood and broken glass.  Energy efficient or sound proofing glass upgrades will make heritage homes more comfortable and save on energy bills.
Sash Window Specialist Australian Branches
Our core services include:
Professionally installed draught seals offer the best value for money upgrade.  Draught proofing sash windows will improve functionality and energy efficiency at a fraction of the cost of replacement windows. Fitted as part of our sash window restoration service that includes an overhaul of the whole box sash frame. 
To repair sash windows is usually far less expensive than to replace existing windows. Repairing a heritage window is also the best way to preserve the character and architectural significance of a period home.
Replacing existing window glass with low-e laminated glass improves energy efficiency, saving on energy use.  Laminated glazing also offers better security and acoustic insulation.
A recondition and draught seal service will restore your casement windows to proper working order, stopping rattles and controlling draughts. By controlling the draughts it also reduces the airborne noise & dust being carried into your home.
Period door & french doors restored and repaired. We repair and weather seal all timber period doors for a more comfortable home.
Replacement sash windows made to measure. From a single rotten window sash to an complete replacement bay window, if the wood has rotten past economic repair then we offer custom made timber replacement windows & doors.
Heritage Sash Window Repair & Restoration
Wooden double hung sash windows arrived in Australia with the early European settlers. With no air conditioning available they understood that fully functioning sash windows allowed for good ventilation and so were well suited to a hot climate. By opening both top & bottom sashes an air current is formed. Cooler air flows through the bottom, as hot air vents from the top. The traditional vertically sliding design and timber construction remained popular for many years before the trend moved towards alternative window types, primarily due to cheaper manufacturing costs.
Many of the original box sash windows still remain today, however due to neglect or wear and tear many heritage windows are left inoperable or rattling and draughty at best. In fact many home owners remain unaware that both the top and bottom sashes should be able to slide, and so miss out on the ventilation potential their windows should offer them.
In some instance home owners have chosen to replace the original windows with alternative window technologies.  Alternatives that offer enormous benefits such as draught seals, ease of operation and security locks, but rarely do these alterations enhance the  internal or external appearance of heritage buildings.
Our refurbishment services blend modern fenestration advances into old windows, without altering the heritage appearance.  Upgrade and restore your existing windows to ensure they are ready to face many more years of trouble free use. 

"We believe that our Australian heritage should be preserved and not replaced."
Originally established over 20 years ago in the UK, we expanded into Australia in 2003. Sash Window Specialist have reconditioned thousands of heritage windows for many satisfied customers. All of our installation staff are fully experienced, qualified craftsmen with an intimate knowledge of heritage timber windows.
We continually strive to offer a friendly & professional service from our Australian and UK branches.
"...Being our first time living in an older building, their extensive experience with Sash Windows was a gift. He shared his knowledge of the many benefits of the sash window's intelligent design and reasons why to restore them well. All the sash windows on the side of the building were carefully restored and repaired to perfect working order. Really great to use throughout the summer, allowing the hot air out the top window when the afternoon sea-breeze comes in (through the bottom window) "